A small business owner's to-do list is never done. Leading such busy lives, time seems to be not only their best friend, but their enemy as well. That is why, whenever possible, small business owners surround themselves with people—employees and business partners alike—whom they can trust as their support system.
Specifically, when dealing with essential matters like employee benefits, relying on professionals they trust can help them navigate and understand their options. Professionals like brokers can help navigate complicated decisions, like choosing health insurance. Here in Connecticut, many health insurance brokers partner with Access Health CT (AHCT) Small Business because of the simplified enrollment process—making it as easy as possible for the small businesses they work with to enroll into coverage. And with such a demanding schedule, easy is precisely what small business owners crave.
"We have built great partnerships with licensed brokers throughout the state over the years," said Franco Barrero, Client Relationship Manager at AHCT Small Business. "These brokers share the AHCT mindset that the client, and their small business, come first. Which is why, if we cannot put their business in a position to benefit using our services, we will direct them to people that can help."
Why Work with Access Health Small Business to Enroll?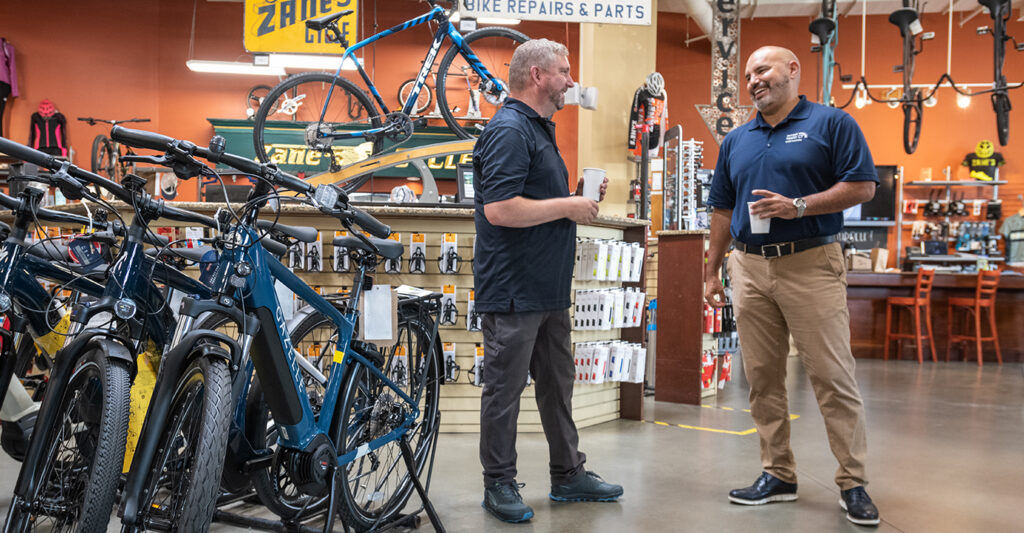 For small business owners who do not work with brokers, AHCT is still a reliable source to lean on in order to simplify the health insurance enrollment process. Again, keeping the process straightforward while ensuring that the business owner is getting the best, tailored, most affordable coverage is AHCT Small Business' top priority—whether or not that coverage is through AHCT. AHCT Small Business' priority is being that trusted resource. Educational tools on AHCT Small Business' website, such as 'how-to' videos, provide a wealth of knowledge to small business owners and Client Relationship Managers are available to work for the small business owner (and not the insurance carriers) to provide direct assistance. AHCT values being that partner for small businesses, giving them the reassurance and confidence they need to make a buying decision that affects their employees, and their bottom line. With over 160 small group plans out there, it is no wonder brokers and small businesses turn to AHCT Small Business for the streamlined process they offer as a service. And the best part, it is free!
Working with AHCT provides an array of benefits. The experienced group at AHCT Small Business includes a team of licensed brokers with carrier expertise. The team works side by side with the Individual marketplace at AHCT to gain a deep understanding of all aspects of the Affordable Care Act (ACA). This can benefit individuals, small business owners, and brokers. Providing benefits to your employees can help attract and retain talent. In a competitive hiring environment like the one we are currently in, employees are looking to feel valued. More so now than ever, offering health insurance is a crucial business decision.
While AHCT Small Business does provide access to affordable health insurance for employers and employees, they go above and beyond to be a trustworthy resource for Connecticut small businesses.
How does Enrolling Benefit my Business?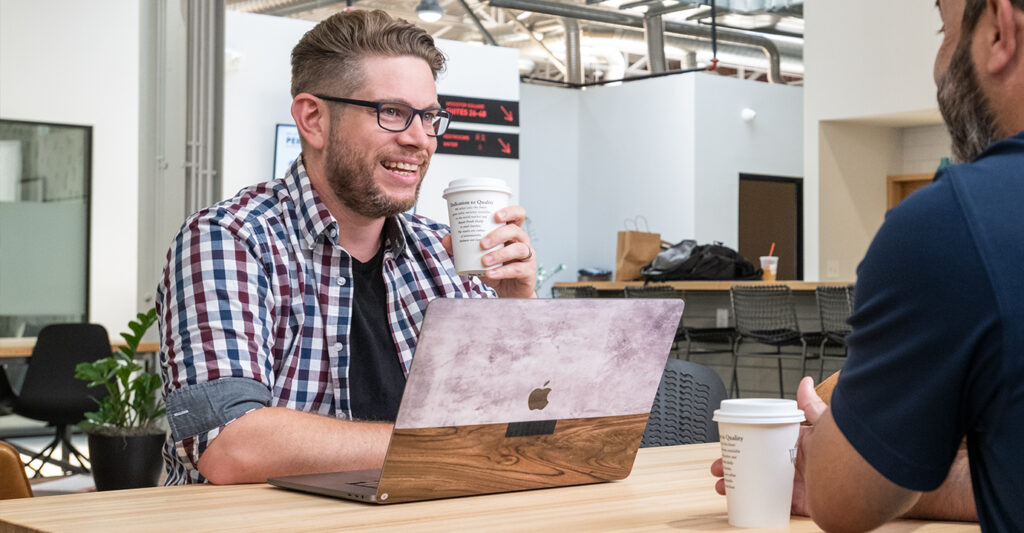 As a small business owner, your main concern is likely how offering healthcare coverage to your employees will affect the bottom line of your business. There are a variety of reasons to enroll in small business health insurance, and the impact will greatly outweigh the investment.
From a cost perspective, group plans tend to be cheaper on average than individual plans with lower premiums. There are also a variety of tax incentives. Businesses can deduct the cost of premiums from their federal business taxes and some small businesses may qualify for a tax credit. Another benefit of providing small business health insurance is the availability of more after-tax dollars in worker's paychecks.
Many employees may not otherwise have access to affordable health coverage. Giving employees access to that coverage fosters a healthy company culture, proving to your employees that their health and wellbeing matters to you. By offering coverage and encouraging a healthy culture by implementing wellness initiatives you will get healthier and more productive employees who take less sick days and can achieve more.
"We have heard time and time again that the factor that plays the biggest role when it comes to employee satisfaction was the quality of employer-provided health insurance plans," says Barrero. "Being enrolled in group health insurance is a core benefit highly valued by today's employees."
Employees appreciate when a business invests in their health. Healthy, happy employees who are satisfied with their job and health benefits can make for happier employers. Happier employees also tend to favorably impact company culture and increase employee retention. It will also appeal to potential new hires and attract the talent you want working for your small business.
When to Enroll
While small business owners can enroll with Access Health CT Small Business all year round, individuals are able to shop, compare and enroll in quality healthcare plans only during open enrollment. This year's open enrollment period will last until January 15, 2022. This year's open enrollment is one month longer than previous years, giving Connecticut residents more opportunities to enroll in quality healthcare plans. Connecticut residents can enroll three ways: online, by phone or in-person.